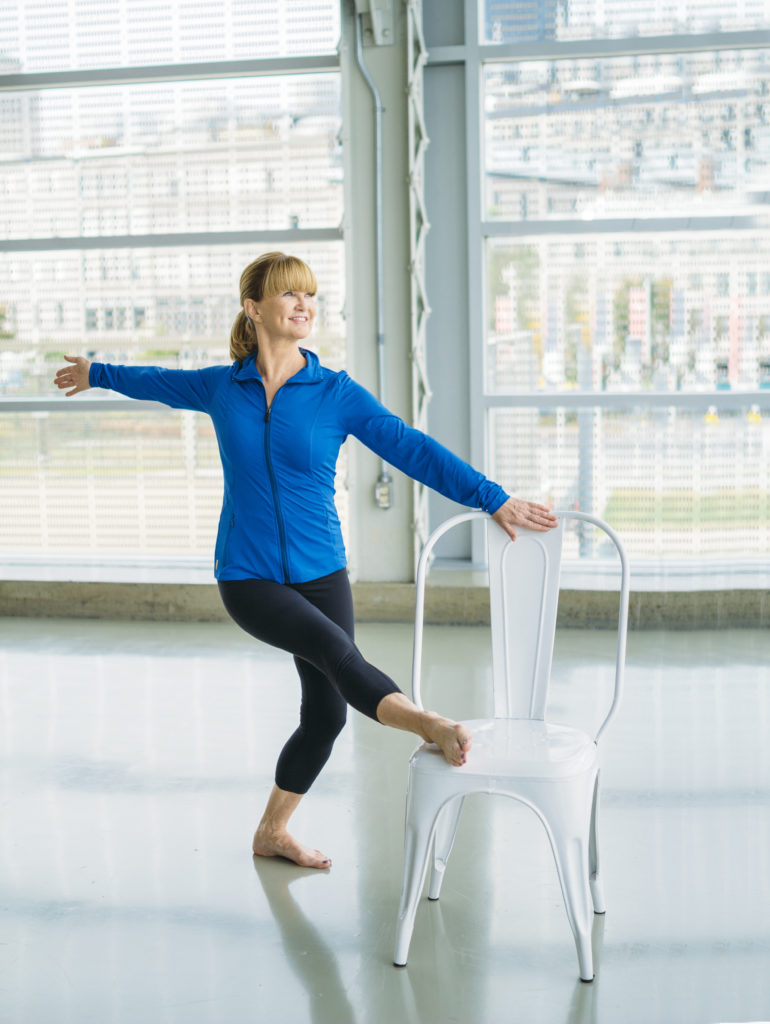 This unique Essentrics® workout is designed to release tight hips and shoulders, rebalance joints, and restore the body. It is done at a slow pace making it ideal for beginners and as an athlete's stretch. Key features of this workout:
Balance
Gentle, Full-Body Stretch & Strengthening
Alleviate Joint Stiffness
Improve posture
Increase mobility and range of motion
Strengthen bones
Readjust fascia
The Release, Restore and Rebalance Workout stretches and strengthens all 650 skeletal muscles. It features foot work for balance, speed and agility; large circular and rotational movements that feel great and improve range of motion; and focuses on body awareness to help you get the most out of your workout safely.
Class will be standing and barre (chair) stretches, or standing and floor work. Workouts are subject to change as determined by the instructor for the needs of the class.
This class moves at a slow pace and is suitable for active individuals without injury who are beginner to intermediate Essentrics® students. Workout is done barefoot. Please bring a yoga mat and large towel.