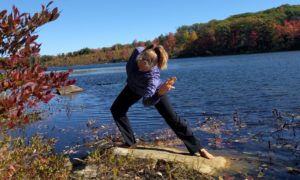 Essentrics® is whole-body, dynamic workout that increases strength and flexibility.
I combine my Essentrics®, EBFA BARE®, and BoneFit™ training to help you find:
Flexibility
Strength
Stability and Balance
Mind/Body Awareness
Energy
Through fun and fluid movement, we:
Relieve tension and stiffness
Access a greater range of motion
Restore posture
Rebalance your 650 skeletal muscles
Improve circulation
Strengthen bones and connective tissue
Support injury prevention and help alleviate pain
Improve mobility and confidence in your body
Our habits, activities, and stillness can contribute to stress and tension leading to pain and restricted mobility. Through simultaneous lengthening and strengthening, using our own body weight for resistance, we encourage pliable muscles and connective tissue for a strong, mobile, pain-free body.
Essentrics® is a fun, safe program for people of all ages and fitness levels who: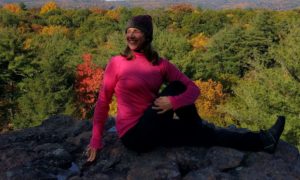 Enjoy a dynamic, full-body workout
Wish to increase flexibility and mobility
Have tight hips, back & shoulders
Want to increase range of motion
Seek a workout to help alleviate pain
Swim, dance, run, walk, cycle, garden, play hockey, and more.
Wish to remain active while recovering from injury.
What Level Instructor should you seek?
Active individuals without injury seek any level instructor, including level 1 and level 2 instructors.
Individuals of all abilities including those new or returning to exercise, with limited mobility, or recovering from injury seek level 3 or level 4 instructors.
Those looking for a customized Essentrics® workout seek level 4 instructors.
I am currently a Level 3 certified instructor.
About Essentrics.com
Essentrics® was created by Miranda Esmonde-White. She co-founded the company with her daughter, Sahra. They originally introduced this technique over 20 years ago through a program called Classical Stretch on PBS, which is in its 14th season. What I find radical is that Miranda was 50 years old at the time, entering an industry focused on youth. The Essentrics® approach uses her professional ballet background to emphasize the eccentric phase of muscle contraction, a muscle lengthening while under tension (i.e. Essentrics® plies), to move in a way that supports our joints and connective tissue while building strength. This intelligently-designed program continues to push the edge of new research as we learn more about fascia, the lymphatic system, and movement that nourishes our bodies.